Foams
Foams are materials that are formed by trapping air pockets within a liquid or solid. Cass' foams are open celled, where the air pockets are connected to each other. Foams are used in many industries; fluid absorbing sponges, insulation, filtration, medical applications, horticulture, padding and packaging.
Cass Foams
Cass' unique foams are made using only biobased raw materials, no synthetics, no detergents or other surfactants and no binding agents. These biobased foams are totally biodegradable, the process is environmentally friendly and uses non-hazardous chemicals.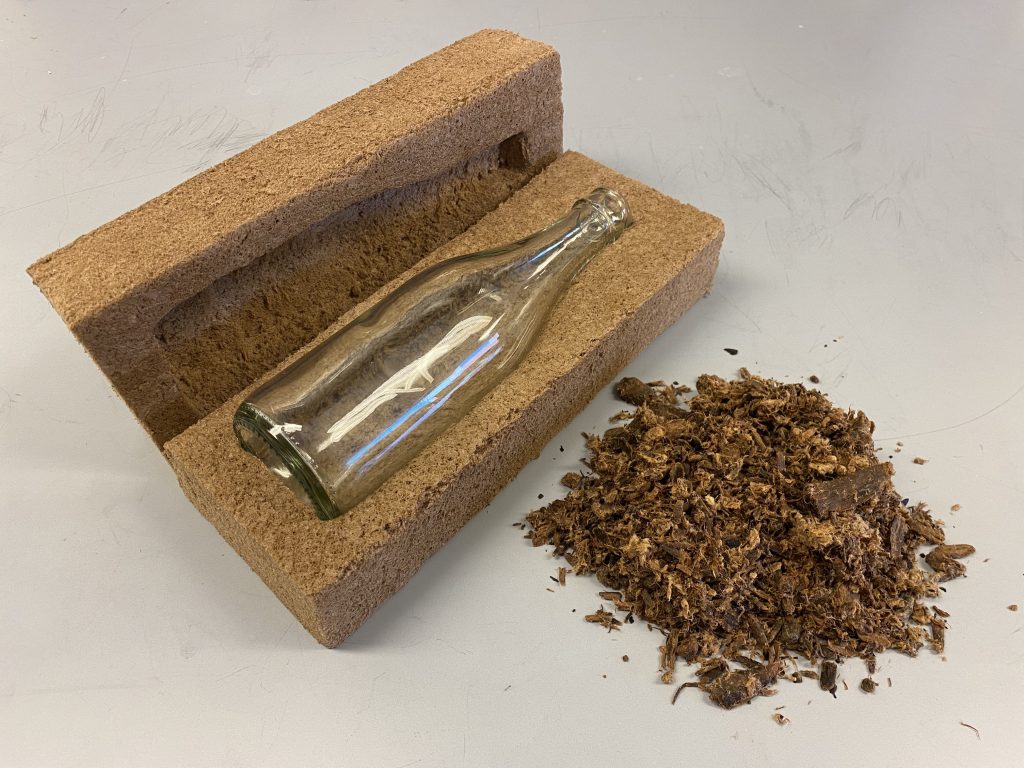 Foams for Packaging
Cass' foams for packaging are made from 100% forest products, are light weight with good mechanical strength. These sustainable foams can be made from waste streams and will replace fossil-based materials and reduce synthetic microfibres from entering our environment.
Foams for Insulation
New insulation made from 100% biobased materials to keep your house warm and world cooler. Light weight with good insulation properties, Cass' insulation foam is flame retardant.
Absorbency
The foams and composites, with their nano-porosity and extremely large three-dimensional fibrous surface area, allows it to absorb fluid more than 30 times its own dry weight. A density of less than 0.05 g/cm3 makes it an extremely light weight material.
Horticulture
With a very large porosity for water holding capacity and aeration, Cass' foams are excellent for growing micro greens or other herbs. The foams are home compostable or combustible depending or usage.
Bio-based flame retardant for use in the building and construction industry as insulation materials to prevent heat and sound transfer into or out of buildings.
Soft, spongy and lightweight padding with good insulation properties that would be ideal for use in electric vehicles.